Hey guys, @Ronjaw just wrapped up the Epic Battle Fantasy Birthday Fanart contest!
We received an overwhelming amount of entries - over 60 in total - and picked 5 winners and 10 runner ups. I can only put 10 images in this post, so please see the posts on our website, using the two links above. (you really want to see this art in full-size, some of it would make good wallpapers!)
The top 5 entries won some prize money, and the top 15 got two game/soundtrack keys.
Anyway, here's a summary:
1st place £90
Thirteen Years of Epic Battle Fantasy by Lance

Tied 2nd place £65 & £65
After-Party Gaming by Rocky Birdy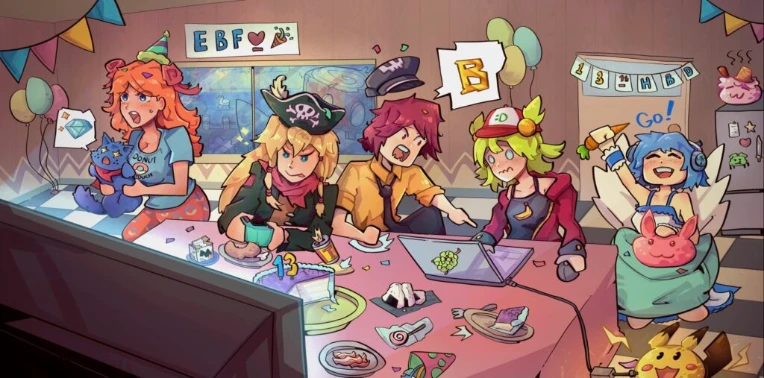 XIII by Troisnyx

4th place £50
Epic Battle Birthday by HallowGazer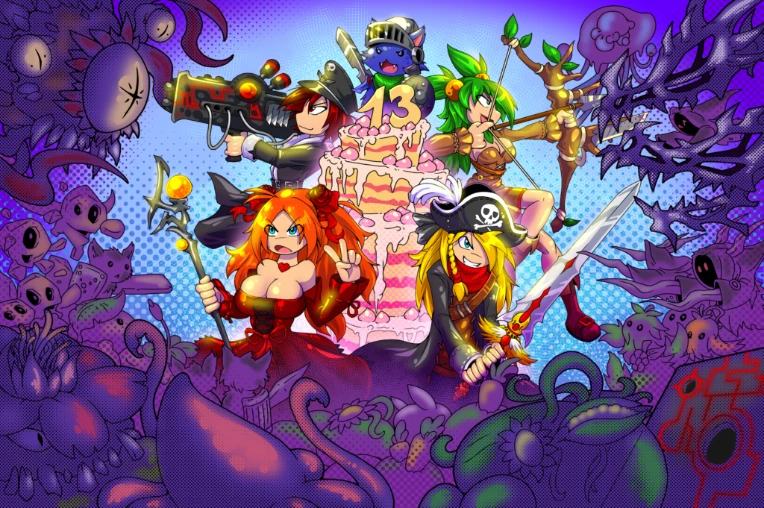 5th place £30
Cake Sighted by LimeHazard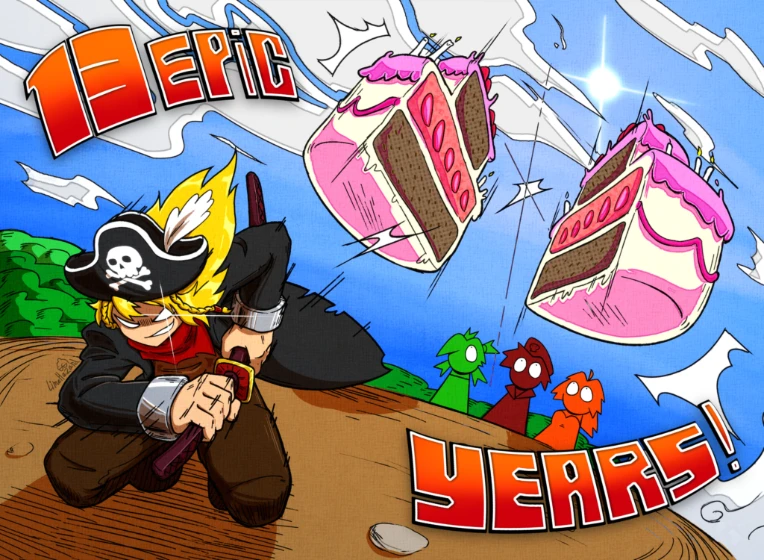 And here's 5 runner-ups...
Feast for the Eyes by Coldredmeat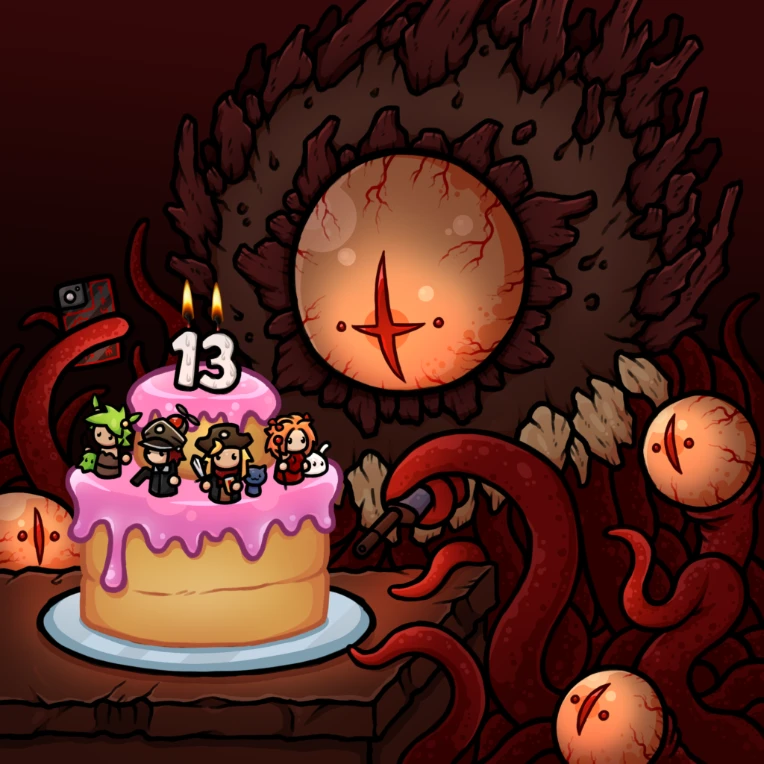 The 13th Supper by Zevskiy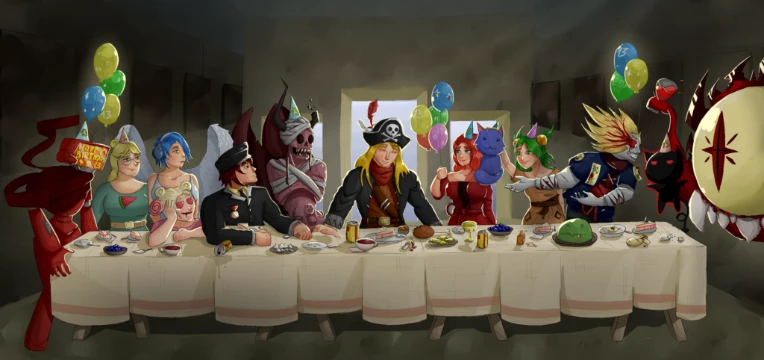 Happy 13th Birthday for EBF by Metyuu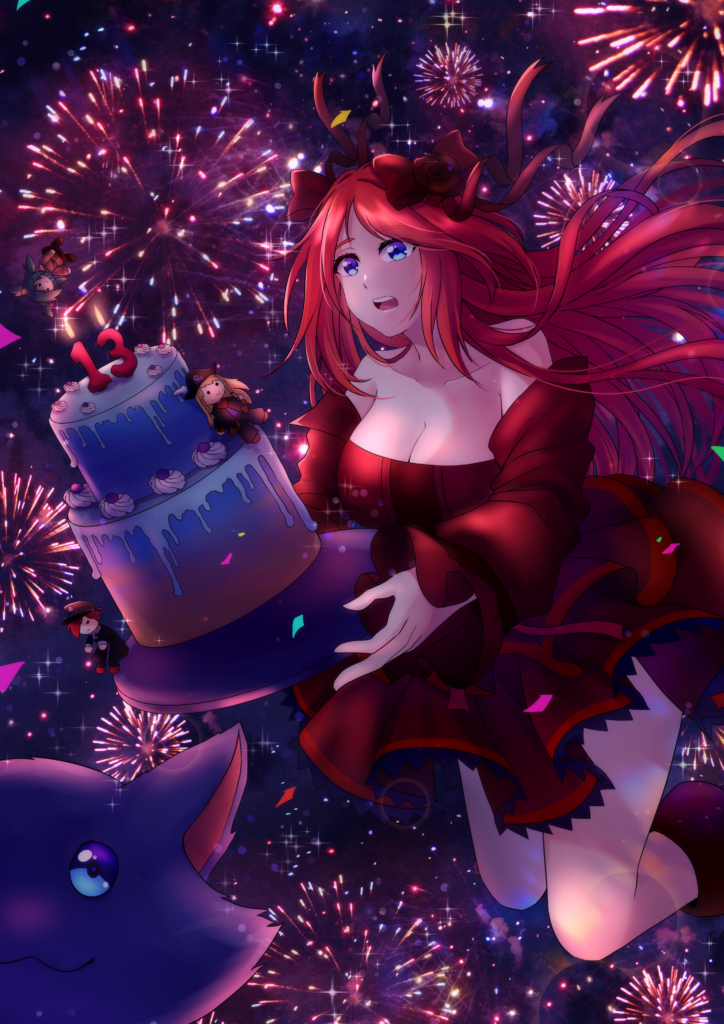 Happy Birthday! by NaT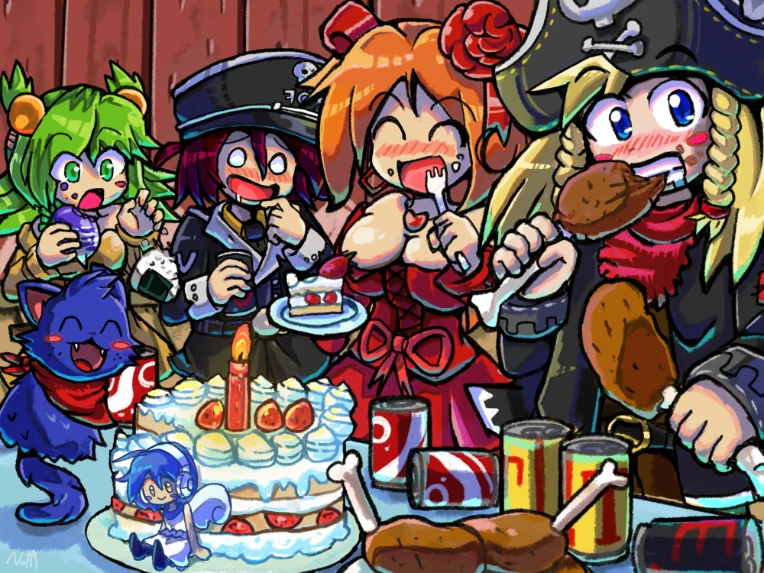 Cute 13th Celebration by MrGhast