Hay guys, I'm fixing the last few bugs and adding a final few features before putting Bullet Heaven 2 up for public beta testing. Testers will obviously find a ton of broken stuff, but for now the game is almost finished!
I'm currently working on a widescreen mode for the Steam version. There's not much practical difference, but you'll get a nicer HUD, with player icons that react to damage and other stuff. It's kind of cute.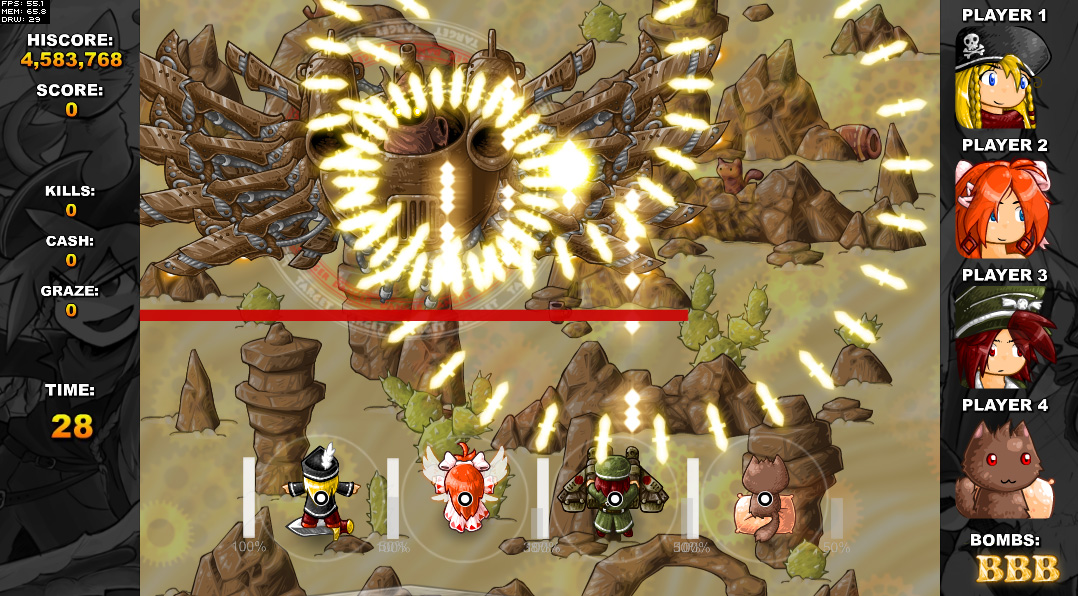 Also, there's a lot of achievements as usual.