Hey guys, Brawl Royale is live on the Google Play Store!
Please buy it for $1 if you want me to port the rest of my old games – and please leave a nice review to get some marketing momentum going!
I do also plan on doing iOS versions, I just don't have any Apple devices or experience with iOS yet, so that'll have to wait a bit.
This is the updated version of Brawl Royale from the EBF Collection – so it has 4 difficulty settings, a new soundtrack by Phyrnna, reaction timers, and the copyrighted characters have been replaced.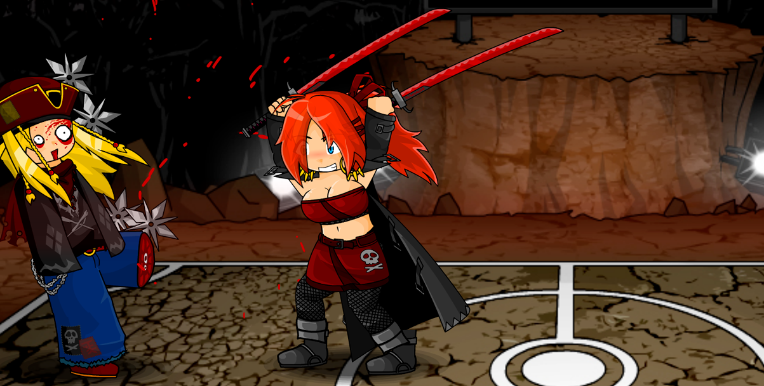 Anyway, I needed a break from EBF5 – the mobile version is finished and tested, but I need to implement ads and in-app purchases for the full version, and I'm a bit stuck on that. I'd love to just stick a $20 price tag on it and ship it, but I don't think that approach would do well on mobile.
As for my old games, if they do well I could port all of my stuff to mobile. Mecha Dress Up is almost ready for an Android release, just needs some minor changes. EBF1 and EBF2 just need to be translated from AS2 to AS3, which shouldn't be too difficult as they are fairly short. EBF3 would take a while longer to translate, but I'm sure it would work great once done. Cat Cafe needs some very minor changes to work on newer versions of Android, so that would probably be the next game to do. Bullet Heaven 1 and Adventure Story may or may not be tricky – I'd have to test them out and see if they run smoothly. EBF4 would be a lot of work, comparable to EBF5, so I'm not too keen to do that one any time soon. Bullet Heaven 2 should be fun to port – it runs pretty well without any changes, and I think the porting process will be quite quick for what is a fairly large game.